WELCOME AT CHATEAU DE FRONTIERE

Chateau de Frontiere / Border Chateau is part of a large complex of the Lednice-Valtice area, which has been inscribed on the UNESCO World Heritage List since 1996. Charming The 283 km2 landscape at the border with Austria is considered to be the largest composed landscape in Europe and possibly in the world

The beautiful classicist building of the chateau connects, as well as other buildings of the Lednice-Valtice area, a unique architecture with the surrounding nature and blends harmoniously and naturally into the picturesque landscape of rare floodplain woodland. In addition to the chateau, the Chateau de Frontiere / Hraniční zámeček also includes a four-star hotel, the à la carte restaurant Chateau Petit, the luxurious Restaurant ESSENS, a wine cellar and the cycle bistro Les Vélos. The complex has a heated outdoor pool and a modern spa. The tourist center thus offers its clients a complete service with maximum enjoyment. In addition to regular recreation, it is possible to arrange a romantic wedding, birthday party, graduation or corporate team building in the chateau complex. For those interested in training, there is a technically equipped conference room and in the castle wine cellar it is possible to arrange a wine tasting of Moravian wines.
History

CHATEAU DE FRONTIERE / Border Chateau is a classicist structure built by the Liechtenstein family between 1816 and 1827. It was built by Jan I. Josef of Liechtenstein for the purpose of relaxation and rest and served as the summer residence for the noble family. The name of the chateau and the inscription on the facade of the building, "Zwischen Österreich und Mähren", reminds us that the land on which the castle was built originally belonged to Moravia, but around the time of construction, the border between Margraviate of Moravia and Archduchy Lower Austria met in the centre of the castle. This borderline is signified by a stream which flows from the vase of the laying nymph statue. [...]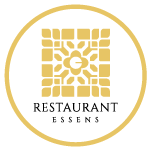 RESTAURANT ESSENS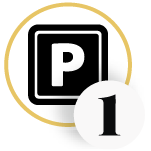 RESTAURANT PARKING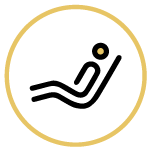 CHILL OUT ZONE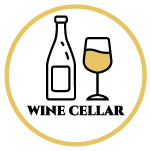 Wine cellar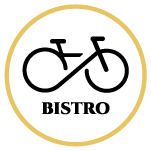 BISTRO LES VÉLOS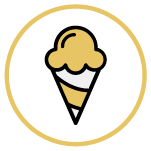 ICE CREAM STAND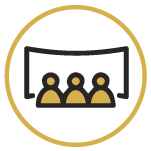 chateau_NATURE_AMPHITHEATRE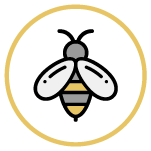 BEEHIVE YARD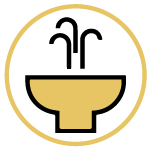 STATUE OF HYGIE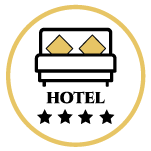 HOTEL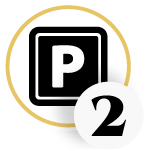 HOTEL PARKING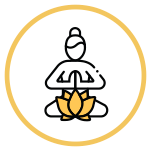 WELLNESS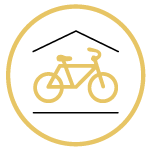 BIKE STORAGE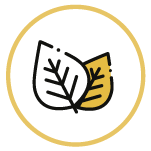 CHEF´S GARDEN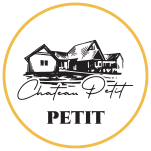 CHATEAU PETIT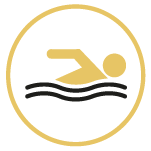 SWIMMING POOL
BOWLING